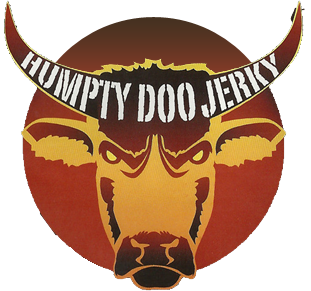 Humpty Doo Jerky is produced in the Northern Territory, in a small town called Humpy Doo, just 30klms south of Darwin.
Humpty Doo Jerky use both Australian Beef and Goat in their specialty jerky products, combined with quality sauces and spices to produce a healthy and ideal snack.
Jerky can be purchased online from their website, or from a range of distributors across Australia.
Flavours Available
Original Beef Jerky
Greek Goat Jerky
Spicy Beef Jerky
Sizes Available
Contact Information
08 8988 3006
0417 174 950
SHOP 14 HUMPTY DOO SHOPPING CENTRE
HUMPTY DOO
NORTHERN TERRITORY
For more information visit http://www.humptydoojerky.com.au